by Andrea
One of the big health food crazes of the 80s was wheat germ – seemed it was everywhere!  To be honest, I don't think I've had anything with wheat germ in it since back then.  But today, we're going to delve into the wholesome section of the Sunset Cookies cookbook and give these Oatmeal Chews with wheat germ a try!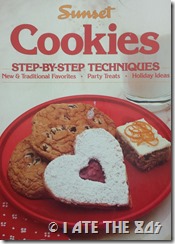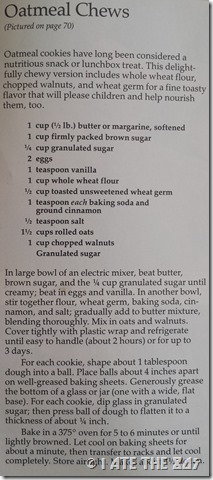 Our cast of characters.  Lots of ingredients in this one.  I am also adding the remains of a bag of butterscotch chips I had on hand.  I have to sell these cookies to the picky eaters in my house somehow!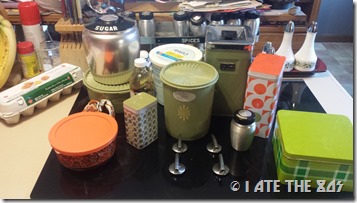 Cookie dough, ready to go.  As an additional note, I ate waaay too much of these cookies in dough form – this dough was delicious!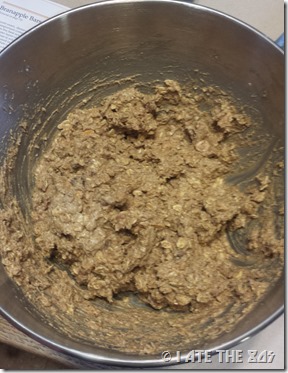 Here we are, fresh out of the oven: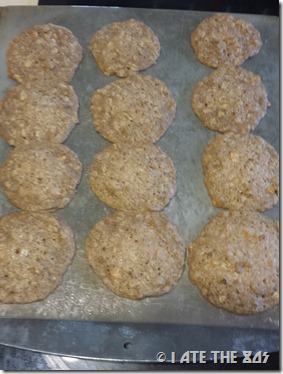 Now for the real test – will it get the picky eater seal of approval?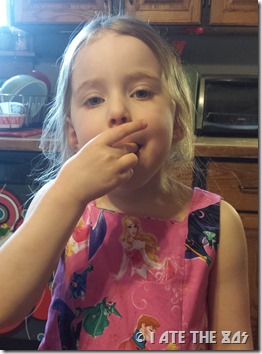 Yep, sure did!  These cookies were declared delicious!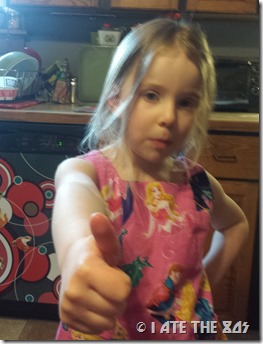 Verdict:  Delicious cookie.  The wheat germ does add a nutty flavour, which the nuts in the cookie further emphasize.  I also highly recommend my addition of the butterscotch chips, they add a nice additional flavour.