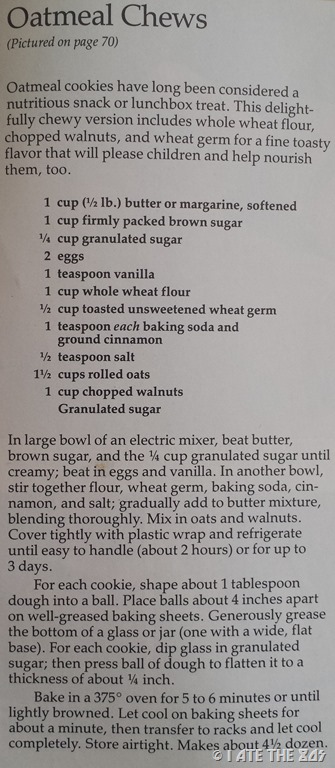 These are from the cookbook Cookies by Sunset, published in 1985. The book describes these as, "This delightfully chewy version includes whole wheat flour, chopped walnuts, and wheat germ for a fine toasty flavor that will please children."
To purchase Cookies Step-By-Step Techniques published by Sunset on eBay click here. To buy on Amazon click here. (Affiliate Links)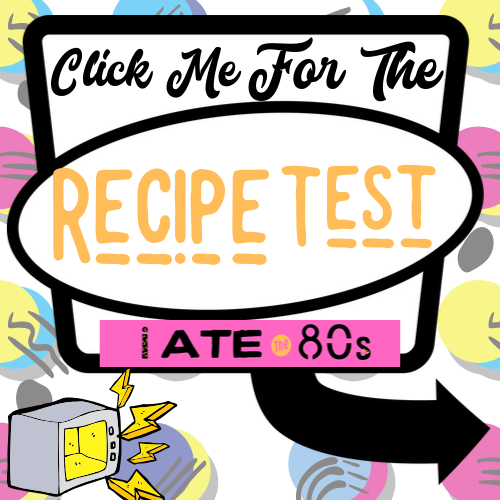 1
cup
butter or margarine, softened
1
cup
firmly packed brown sugar
½
cup
toasted unsweetened wheat germ
1
In large bowl of an electric mixer, beat butter, brown sugar, and the ¼ cup granulated sugar until creamy; beat in eggs and vanilla. In another bowl, stir together flour, wheat germ , baking soda, cinnamon, and salt; gradually add to butter mixture, blending thoroughly. Mix in oats and walnuts. Cover tightly with plastic wrap and refrigerate until easy to handle (about 2 hours) or for up to 3 days.
120 Minutes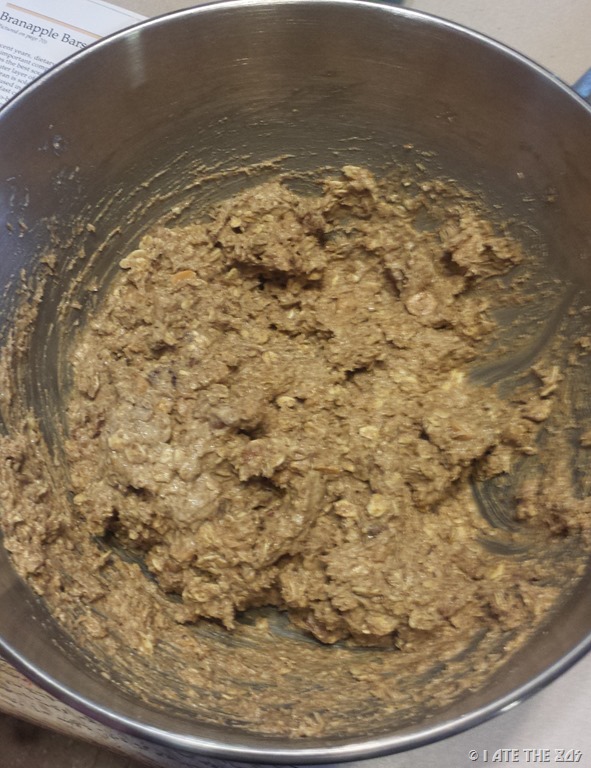 2
For each cookie, shape about 1 tablespoon dough into a ball. Place balls about 4 inches apart on well-greased baking sheets. Generously grease the bottom of a glass or jar (one with a wide, flat base). For each cookie, dip glass in granulated sugar; then press ball of dough to flatten it to a thickness of about ¼ inch.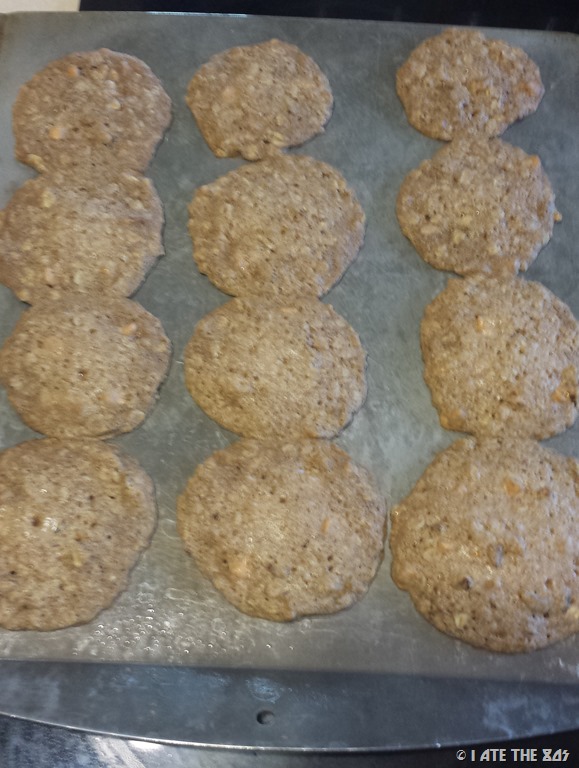 3
Bake in a 375 degree oven for 5 to 6 minutes or until lightly browned. Let cool on baking sheets for about a minute, then transfer to racks and let cool completely.
6 Minutes 
Yields: 4 1/2 dozen cookies
www.iatethe80s.com