[maxbutton id="1″]
by Andrea
Hi!  I am Andrea, and if you're a reader over at No Pattern Required, you've probably seen some of my posts.  I've got a shopping roundup today that will take you right back to the schooldays of the 80's – and next week, I'll show you my own 80's lunchbox collection!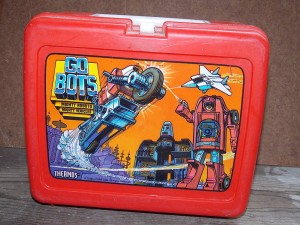 Vintage 1984 GO BOTS MIGHTY ROBOTS MIGHTY VEHICLES PLASTIC LUNCHBOX
Remember Go Bots?  I am not sure why Go Bots weren't as popular as Transformers, but they definitely take me back and are so 80's!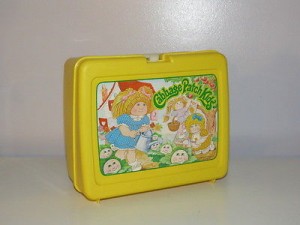 Original Cabbage Patch Kids Vintage Yellow Lunch Box ~ 1983
My first lunchbox was a yellow Cabbage Patch Kids one – not quite the same as this one, but this definitely takes me down memory lane!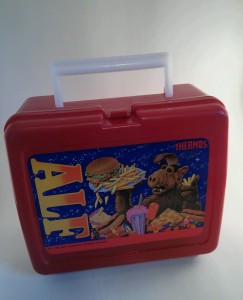 Vintage 1987 ALF Thermos Lunch Box
No 80's lunchbox roundup would be complete without Alf!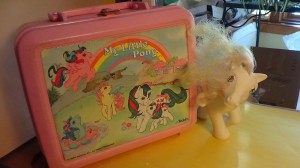 My Little Pony lunch box vintage, with pony
Although there are all sorts of the new My Little Ponies around my house, when I think MLP this is still what I think of first.  And this lunchbox comes with a pony!  I would have been all over this lunchbox when I was little – I had both the pink and yellow ponies that are on the lunchbox.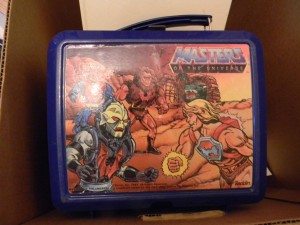 Also couldn't have an 80's lunchbox roundup without including He-Man!
**Disclaimer – I Ate The 80's is part of the eBay Partner Network.  As such, we may receive a small commission should you choose to click on our links.