by Andrea
Alf was definitely one of the hit TV shows back in the 80's – seems everyone was watching that alien from MelMac with his love for (eating) cats!  Here's some great Alf collectibles for your kitchen from eBay.

Set of 5 Vtg Alf the Alien Coffee Mugs Russ Berrie Beach Party Favorite Fun Diet
This set of Alf mugs looks to be in fantastic condition.  I am not 100% sure, but it looks that it might be a complete set.

Alf (TV Show) Party Loot Bags (8) – NEW
No birthday party is complete without loot bags – and these Alf ones are new in package!

Vintage 1988 Burger King Cooking With Alf Puppet with Tags and 33 rpm Record
This Cookin' With Alf doll is really freaking cute!  Wonder what's on the record – cat recipes??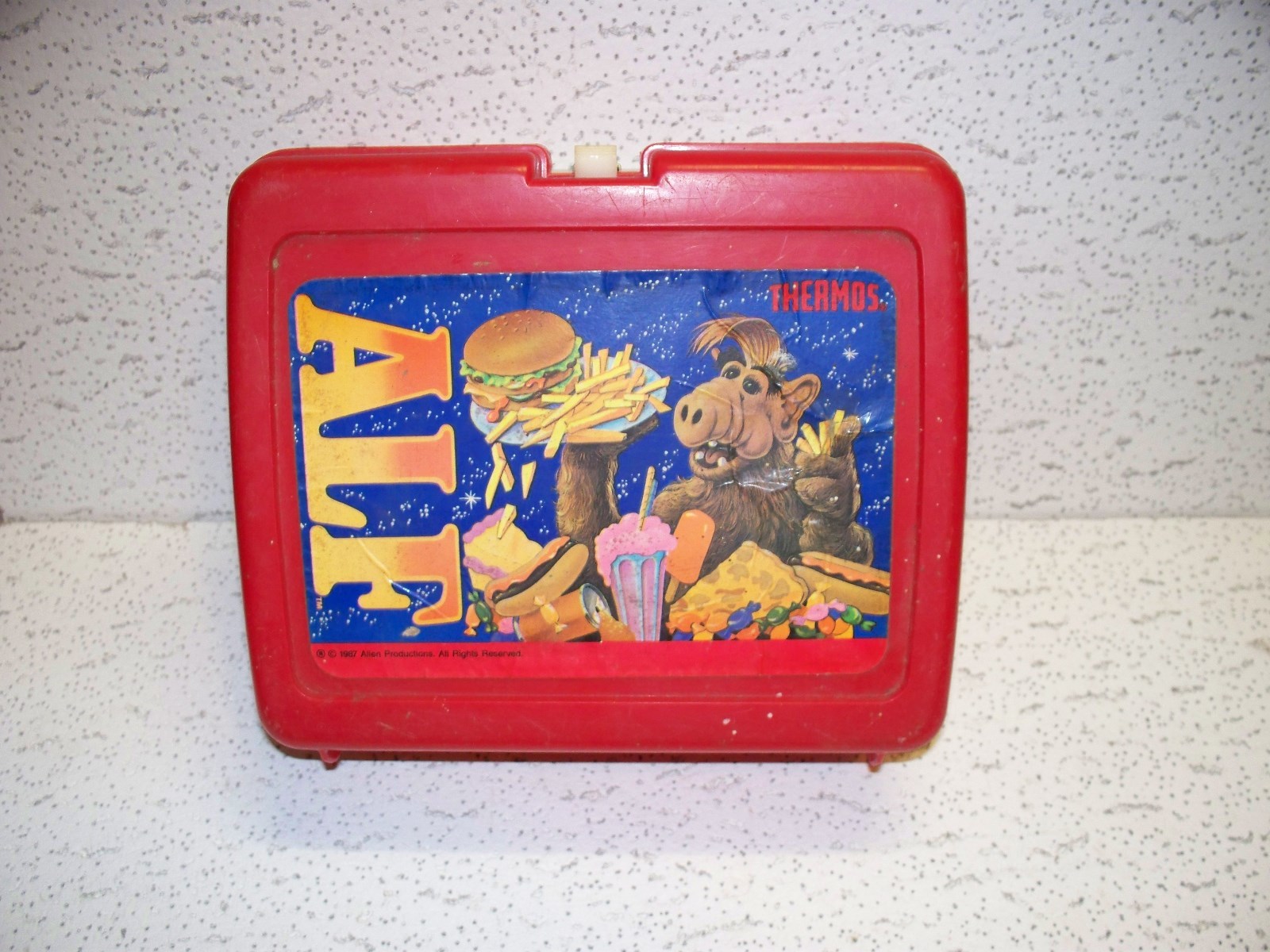 Plastic Alf Thermos Lunchbox 1987 Gordon Shumway
This Shopping For Your 80's Kitchen roundup wouldn't be compete without an Alf lunchbox – this one looks to be in great condition!